The Curated Shelf by Evan Winters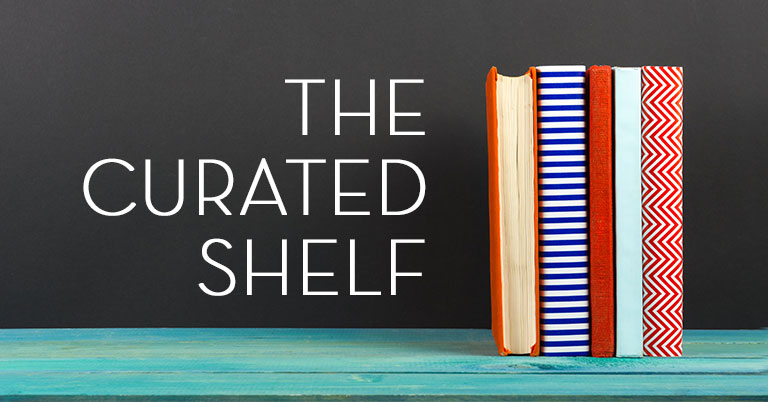 Evan Winter, author of The Rage of Dragons shares his ultimate bookshelf.
Hey everyone,
Evan here and I'd like to thank Orbit Books for giving me this chance to talk about a few of my favourite reads. I can imagine that towering To-Be-Read lists loom for all of you, and our reading time is never enough, so I'll jump right in:
Wherein the heroes are epically heroic, the odds set against them are truly staggering, and victory, if it comes, comes awash in blood.
Kindred by Octavia Butler
A look at the damage and weight oppression burdens a people with, it's a fantastical story that nevertheless feels grounded and built on emotional truth.
Assassin's Apprentice by Robin Hobb
Fantasy in a world lived in by real people.
The opening to one of Epic Fantasy's most iconic series rewards readers with an unforgettable world, characters, and story.  Plus, readers who continue to the series' very end will be introduced to writer Brandon Sanderson, another of our genre's masters.
Homeland by R.A. Salvatore
Action scenes in Fantasy have rarely been written better.
The Hunger Games by Suzanne Collins
Come for Katniss Everdeen, stay because you can't stop reading.
Fantasy, post-apocalyptic fiction, incisive analysis of the human condition and our inequitable past, present, and potential future. Like most masterworks, it can be described in so many ways without the description capturing even half of all it is.
A Game of Thrones by George R.R. Martin
It's not trope subversion, sudden deaths, dragons or magic that make this a must read. It's how GRRM shows us people who feel more real than some family members and it's his unwavering commitment to seeing out the logical, albeit often painful conclusions to the choices they make.
Song of Solomon by Toni Morrison
Some writers seek truth, finding bits and pieces of it as they travel through this life with their sentences, paragraphs, chapters, and novels. Toni Morrison gives truth, offering it up with every printed word.
The Lions of Al-Rassan by Guy Gavriel Kay
Finding the beauty in the pain and seeing sorrow within the wonderful, Guy Gavriel Kay is one of the greatest living writers of Fantasy. He hands over stories possessing the power of poetry, the emotion of music, and the magic of an ancient tale told by a fireside.
How many have you read?
The Rage of Dragons by Evan Winters is out now
'A captivating epic fantasy from a major new talent' Anthony Ryan, author of Blood Song

***ONE OF TIME MAGAZINE'S 100 BEST FANTASY BOOKS OF ALL TIME***

IN A WORLD CONSUMED BY ENDLESS WAR ONE YOUNG MAN WILL BECOME HIS PEOPLE'S ONLY HOPE FOR SURVIVAL.

The Omehi people have been fighting an unwinnable war for generations. The lucky ones are born gifted: some have the power to call down dragons, others can be magically transformed into bigger, stronger, faster killing machines.

Everyone else is fodder, destined to fight and die in the endless war. Tau Tafari wants more than this, but his plans of escape are destroyed when those closest to him are brutally murdered.

With too few gifted left, the Omehi are facing genocide, but Tau cares only for revenge. Following an unthinkable path, he will strive to become the greatest swordsman to ever live, willing to die a hundred thousand times for the chance to kill three of his own people.

THE RAGE OF DRAGONS LAUNCHES AN UNMISSABLE EPIC FANTASY SERIES.

'Intense, inventive and action-packed from beginning to end - a relentlessly gripping, brilliant read' James Islington, author of The Shadow of What Was Lost

'Stunning debut fantasy' Publishers Weekly

'Intense, vivid and brilliantly realised - a necessary read' Anna Smith Spark, author of The Court of Broken Knives

'Fans of Anthony Ryan's Blood Song will love this' Django Wexler, author of The Thousand Names

'A Xhosa-inspired world complete with magic, dragons, demons and curses, The Rage of Dragons takes classic fantasy and imbues it with a fresh and exciting twist' Anna Stephens, author of Godblind