Orbit Ambassador: Anya's Five Favourite Orbit Books
I'm Anya, a bookish content creator from the UK, passionate about inclusivity within literature. Orbit Books publish so many of my favourite diverse sci-fi and fantasy novels, and are the perfect form of escapism!
Read on to discover Anya's five favourite Orbit books!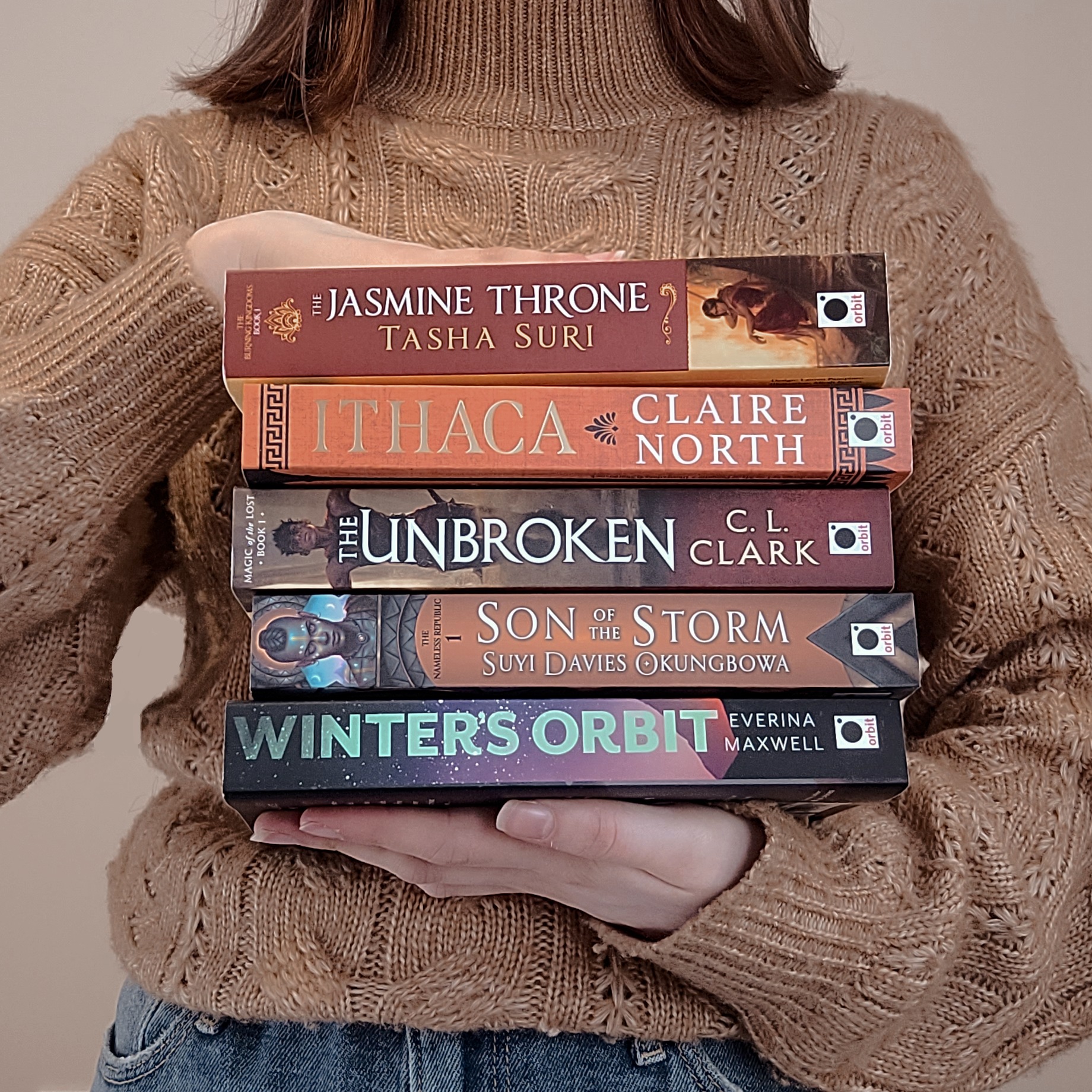 The Jasmine Throne is the perfect (and fiercely feminist) epic fantasy book; it's about two queer woman in an Indian-inspired fantasy world, joining forces to set an empire ablaze. What's not to love? 
I'm a massive fan of queer sci-fi, and Winter's Orbit was one I couldn't put down. The idea of a wayward Prince and a tightly wound scholar entering into a political marriage to prevent an interplanetary war? Sold! 
The Unbroken is a powerfully emotive fantasy, based on the colonial history of North Africa, also featuring a sapphic romance and brilliant disability representation. This is one of those books that makes you feel so much, in both the best and worst ways. 
This feminist reimagining of women in Greek mythology is beautifully written, and gives voice to women whose stories have previously gone untold. If you like lyrical and emotive prose and Greek mythology reimaginings, Ithaca is the one for you!
Inspired by the pre-colonial empires of West Africa, Son of the Storm offers strong female characters, politics and lush world building. I loved the core themes of this book, which are identity and heritage, and that really kept my attention.