Five SFF books about climate change to read if you enjoyed The Ministry for the Future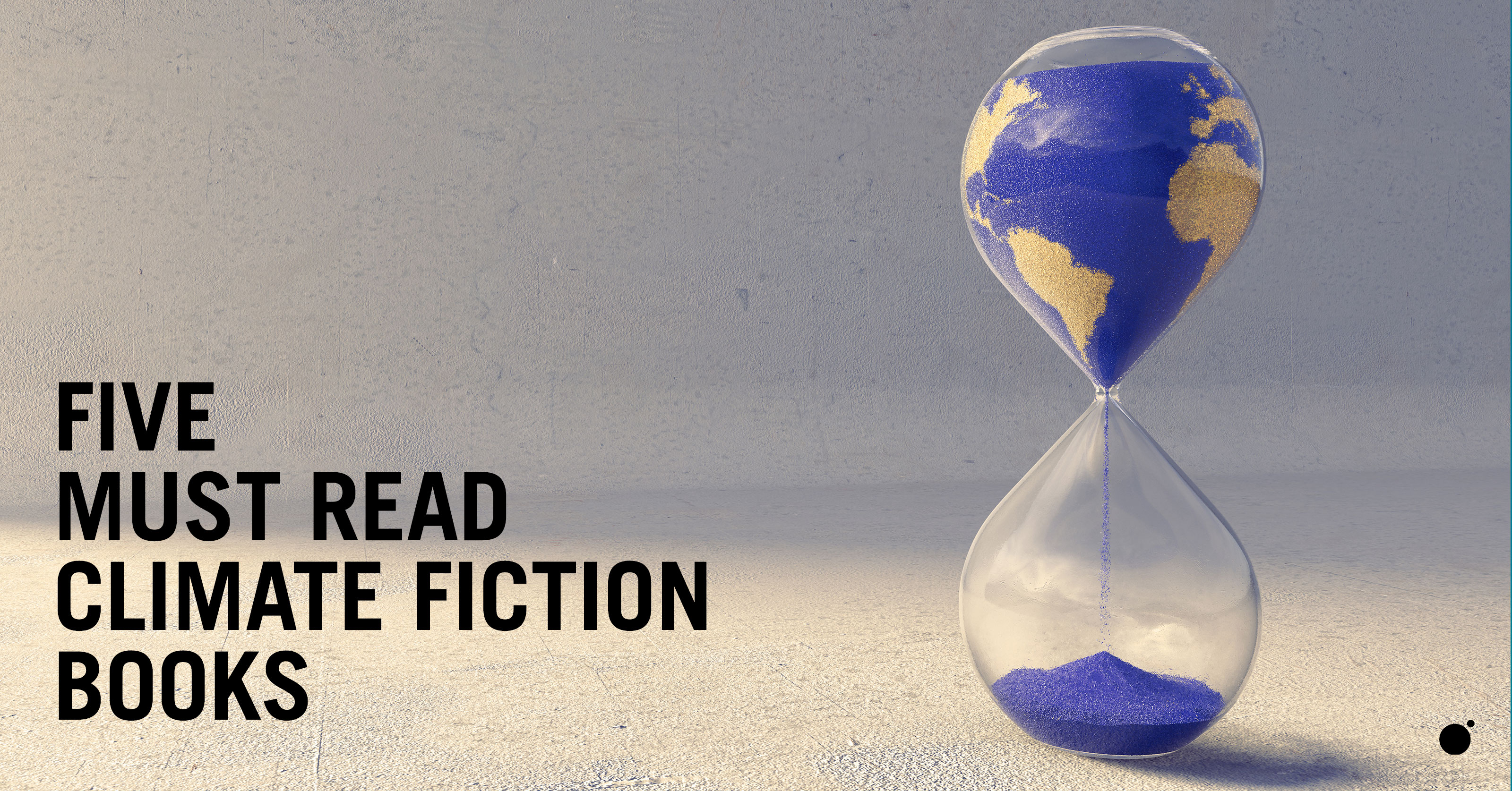 Not to be confused with Climate change denial. Climate Fiction (cli-fi) is literature that deals with climate change. These five books are perfect for anyone who read and loved The Ministry for the Future by Kim Stanley Robinson – a truly visionary Climate Fiction novel.
Notes from the Burning Age
Claire North
From one of the most imaginative writers of her generation comes an extraordinary vision of the future.
Ven was once a holy man, a keeper of ancient archives. It was his duty to interpret archaic texts, sorting useful knowledge from the heretical ideas of the Burning Age – a time of excess and climate disaster. For in Ven's world, such material must be closely guarded, so that the ills that led to that cataclysmic era can never be repeated.
But when the revolutionary Brotherhood approaches Ven, pressuring him to translate stolen writings that threaten everything he once held dear, his life will be turned upside down. Torn between friendship and faith, Ven must decide how far he's willing to go to save this new world, and how much he is willing to lose.

The Fifth Season
N. K. Jemisin
This is the way the world ends . . . For the last time.
It starts with the great red rift across the heart of the world's sole continent, spewing ash that blots out the sun.
It starts with death, with a murdered son and a missing daughter.
It starts with betrayal, and long dormant wounds rising up to fester.
This is the stillness, a land long familiar with catastrophe, where the power of the earth is wielded as a weapon. And where there is no mercy.
'Astounding' NPR
'Amazing' Ann Leckie
'Breaks uncharted ground' Library Journal
'Powerful' io9
'Elegiac, complex, and intriguing' Publishers Weekly
'Intricate and extraordinary' New York Times
'Brilliant' Washington Post

New York 2140
Kim Stanley Robinson
As the sea level rose, every street became a canal, every skyscraper an island. For the residents of one apartment building in Madison Square, however, New York in the year 2140 is far from a drowned city.
New York Times bestselling author Kim Stanley Robinson delivers a bold and brilliant vision of New York in the next century.
Blackfish City
Sam J. Miller
After the climate wars, a floating city was constructed in the Arctic Circle. Once a remarkable feat of mechanical and social engineering it is now rife with corruption and the population simmers with unrest.
Into this turmoil comes a strange new visitor – a woman accompanied by an orca and a chained polar bear. She disappears into the crowds looking for someone she lost thirty years ago, followed by whispers of a vanished people who could bond with animals. Her arrival draws together four people and sparks a chain of events that will change Blackfish City forever.
Disturbing, powerful and fearlessly imagined, Blackfish City is a mesmerising novel.

The Book of Koli
M. R. Carey
The Book of Koli begins a breathtakingly original new trilogy set in a strange and deadly world of our own making.
Beyond the walls of the small village of Mythen Rood lies an unrecognisable landscape. A place where overgrown forests are filled with choker trees and deadly seeds that will kill you where you stand. And if they don't get you, the Shunned men will.
Koli has lived in Mythen Rood his entire life. He believes the first rule of survival is that you don't venture too far beyond the walls.
He's wrong.
The Ministry for the Future
Kim Stanley Robinson
From legendary science fiction author Kim Stanley Robinson comes a vision of climate change unlike any ever imagined.
CHOSEN BY BARACK OBAMA AS ONE OF HIS TOP READS OF 2020
Told entirely through fictional eye-witness accounts, The Ministry For The Future is a masterpiece of the imagination, the story of how climate change will affect us all over the decades to come. Its setting is not a desolate, post-apocalyptic world, but a future that is almost upon us – and in which we might just overcome the extraordinary challenges we face. It is a novel both immediate and impactful, desperate and hopeful in equal measure, and it is one of the most powerful and original books on climate change ever written.